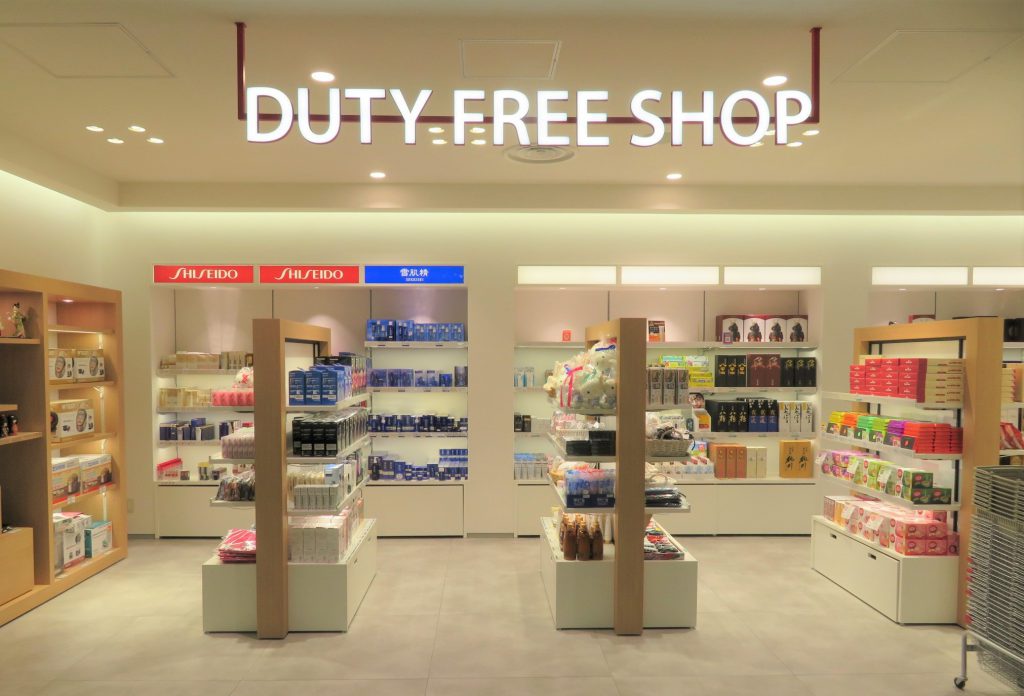 The Duty Free Shop is located at the intermationalboarding gate in Aomori airport. Tax free goods are soldhere. You can buy both impotred and domestic goods(such as alcohol, cigarettes, etc.). Traveladapters/converters for foreign outlets are sold here aswell, along with Aomori souvenirs. Please visit this shopwhen traveling abroad from Aomori airport.
Souvenir of Aomori
<Apple pie pastry>
This pastry is made from Aomori apples wrapped in a spongy dough.
<Apple chips>
these additive-free chips are made by frying Aomori apple slices at low pressure.
<Apple Vinegar>
Fully ripe apples from the Tsugaru region are grated, fermented, and then distilled,meaning for a vinegar with the taste of fresh apples.
Cosmetics
We carry the following brands: SHISEIDO, KOSE, FANCL
Food
ROYCE', Shiroi Koibito, LeTAO, TOKYO BANANA, jaga Pokkuru
Liquor
Whisky:CHIVAS REGAL, Ballantines, Old Parr, suntory, NIKKA
Japanese sake, Shochu, Others
Cigarette
Domestic:MEVIUS, Seven Stars, winston, MI-NE
Imported:Marlboro, IQOS, LARK, DUNHILL, Davidoff